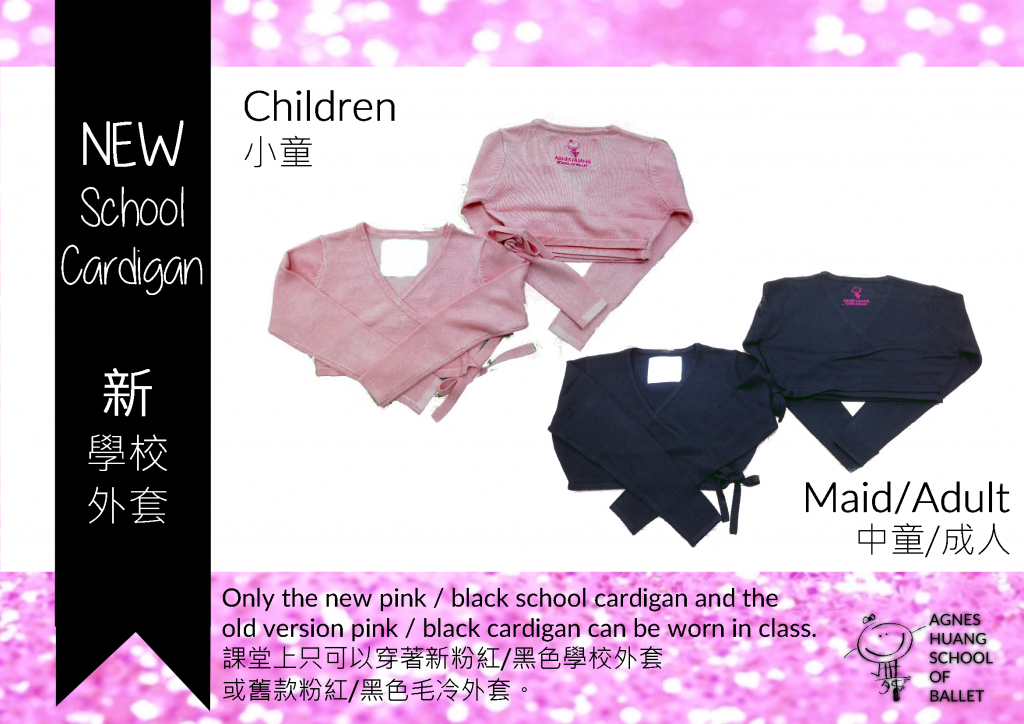 New cardigans with school logo are now available to purchase in our Hong Kong and Kowloon School.
Colour:
Pink (Children size S-L)
Black (Maid/Adult size S-L)
For any enquiry, please contact our staff.
*Please kindly noticed that only the new school cardigan and the old version cardigans can be worn in class.